Treasury Elite Conclave - 18th August 2017
Road Ahead: Changing landscape of India INC
Treasury Elite Conclave powered by IFA Global hosted another landmark event on the 18th August 2017at the Boundary Hall, MCA Club, Bandra Kurla Complex, Mumbai. The topic for panel discussion at the event was "Road Ahead: Changing landscape of India INC"
Our Guest of Honour for the event was Mr. Nishith Desai, Lawyer at Nishith Desai Associates and the following people were with him on the panel for the discussion:
Mr. Ramaswamy Govindan: GM – Corporate Finance, Larsen&Toubro
Mr. T Venkatesan: Head – Corporate Forex Treasury, Tata Consultancy Services
Mr. Conrad D'Souza: Member of Executive Management & Chief Investor Relations Officer, HDFC Limited
Ms. Manisha Gupta, Editor-CNBC TV18 was the Moderator for the event.
Also the entire event was exclusively covered CNBC TV18.
The event was a big success and thoroughly enjoyed and appreciated by all the attendees as they all look forward to attend more of such events.
For any queries, contact radhika.nathani@ifaglobal.net or call at +91 9769816454
Venue: Boundary Hall, MCA Club, Bandra Kurla Complex, Mumbai. Time: 5:30 am
Event Testimonials
Mr. Conrad D'souza
- HDFC Treasury Elite Conclave
A very interactive session, really discussed a lot of the future options for India Inc. and I was quite fascinated. We are a group of people, some of them have treasury experience Mr Dixit Desai, a lawyer, but who speaks so much about what's happening in the modern world that I think it was very fruitful discussion and a lot of audience participation which also enabled us to apply our minds. There was no right or wrong answer to what was being discussed.
Good amount of discussions on new regulations, the need for transparency as well as to ensure that what do we need as a country going forward and enabling Indian corporate companies to be more competitive in the global field.
Mr. T Venkatesan
- Tata Consultancy Service
It's a very good event, especially from the market side, we were able to meet a lot of people, exchanging of the market information on what is driving an Indian economy and especially the topic of changing landscape for Indian corporates. A lot of things were discussed and probably the focus was more on the technology, how the technology can help the corporates, as internal organisation, even the individual corporates to move ahead in next 5-10 years, along with the technology we also need to ensure that the cyber security also put foot along with the technology adoption. So I hope all the people, the participants have in their minds and all the best to all the participants.
Mr. Shashikant Rathi
- Executive VP & Head- Treasury Axis Bank Ltd.
It is a very nice experience for me starting from the panel discussion, all the panel speakers were very good and knowledgeable and it is very informative. I have really enjoyed the session and it has enhanced my knowledge a lot.
Mr. Nishith Desai
- Lawyer- Nishith Desai Associates
I think this Elite was really an elite program, I thoroughly enjoyed sharing my experience. I am not teaching anybody but I think we had a great conversation and I think this is the kind of thing that really brings about a change. We discussed all, we had a great panellists around and I was very privileged to have several of them with me.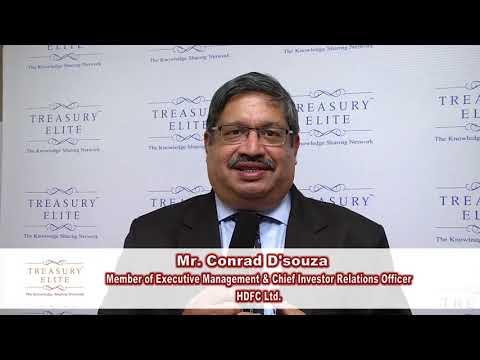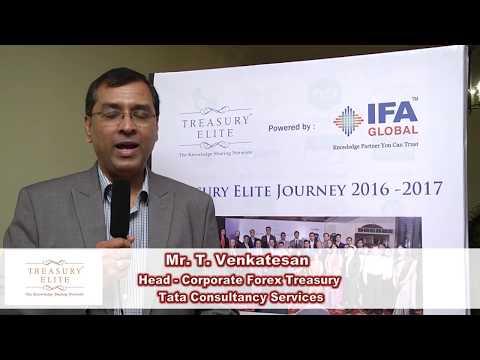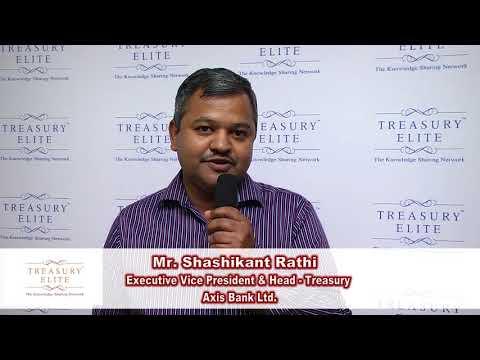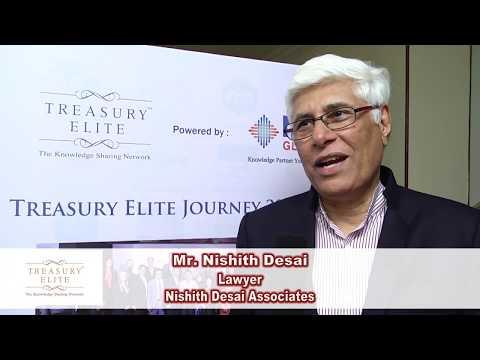 Gallery