Work @ IFA Global
IFA's culture and recruitment strategy are tailored toward its unique brand of excellence and desire to exceed expectations.
At IFA Global, we embrace a values-driven culture of high performance through recognition, development, equality, and the diversity and inclusivity of our people. We not only strive to work hard, but also try to provide ample opportunities for our people to ensure that they enjoy themselves in the process. We aim to do what's best for our clients and our people, and we are learning how to be better.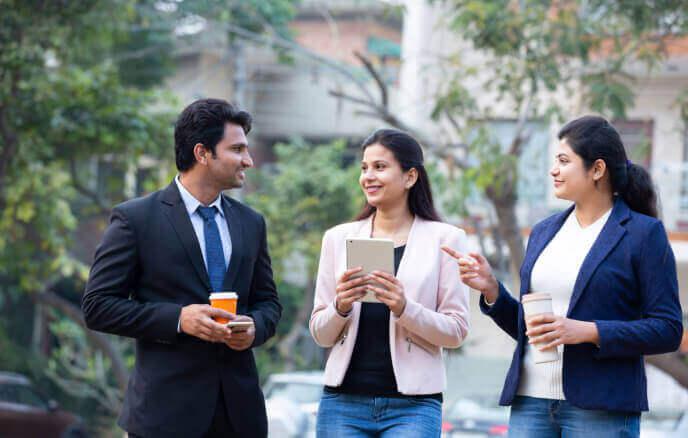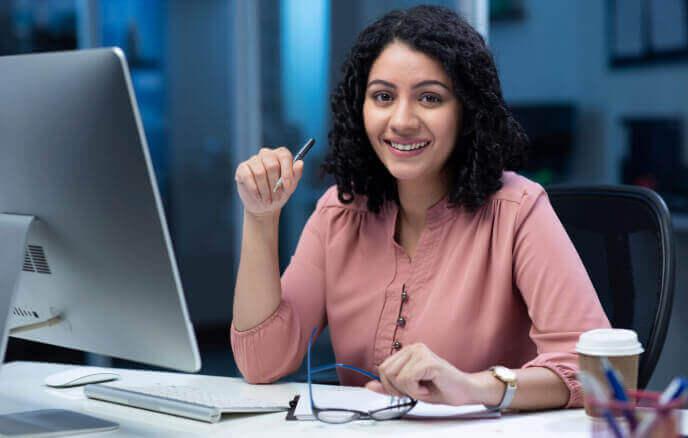 Our Employment Philosophy
We put our clients at the heart of everything we do. People from different backgrounds and with different experiences make our company better. We pursue big, ambitious goals through proactive decision-making, thereby creating value for our clients.
Work with us. Learn with us and Grow with us.
Testimonials
Amit Soni

IFA Global is where individuals come in at different levels with different skill sets, aspirations, and attitudes. Here, they learn what a real business is, how to think independently, and how to be creative. This is a company that adds significant value to each employee, and it helps each individual reach her or his highest potential. Since joining IFA Global almost 2 years ago, I've learned so many new things; colleagues taught me about the industry and shared their knowledge with me. I will always be thankful to the people who believed in me and gave me this opportunity to grow, not only within the company but also as a person. Management is approachable and receptive to new ideas. Here's to continuing my career at this exceptional company.
Radhika Nathani

IFA Global offers many growth and development opportunities and a chance to learn how to think outside the box and always find new ways to achieve the best results. It always encourages employees to think like entrepreneurs. I had many opportunities to develop my sales and marketing skills and industry knowledge. With a diversified spectrum of engaging and difficult projects, IFA Global has helped me to progress in my career. There are no limitations to growth, and I've always been encouraged to stretch myself, improve my knowledge, and develop new skills. I'm looking forward to my future at the company, and I believe IFA Global is an excellent organization with which to build a career.
Karishma Jajoo

I have been associated with IFA Global for over 3.5 years. I must say, IFA provides an entrepreneurial platform to learn and grow. The management provides enough opportunities for its team members to grow professionally by enabling a client-facing The open-door policy at the firm makes the management and the team approachable. The firm promotes a healthy lifestyle, encourages meditation, and believes in celebrating the smallest of successes.
I would like to wish the team all success for the coming years!
Apurva Seksaria
Senior Manager, YES Bank

As I turn the time wheel back to my life at IFA Global, a lot of memories come zooming in. My experience at IFA Global has been really enriching. I had the opportunity to work with a diverse, intelligent, and friendly team. We had the opportunity to travel and meet a host of interesting customers and make a difference in the way they work. The management was always very supportive, making sure the suggestions and opinions of employees were included in the company's planning and growth process. IFA Global is built on a work ethos of ethical action, quality products, and client success. I wish the company a brilliant future and amazing success with many more milestones to achieve.
Parth Patel
FX Dealer, Tata Consultancy Services

I joined IFA Global as an FX advisor. My stint at IFA Global was extremely enriching. I've got diverse exposure across various facets of treasury management, i.e., Managing FX Risk, ALM, Investments, Trade Finance. The management gives you substantial latitude in terms of executing your ideas. It's a closely knit team. The management is approachable and receptive to new ideas. Overall, a great place to work at, both for freshers and those with experience. Hard work and performance are aptly rewarded.
Gaurang Somaiya
FX & Rates Research, Motilal Oswal Financial Services

It was a delight to work at IFA Global, and I was fortunate to have been associated with the company. The organization not only does well in training its employees but also in weaving them into the culture of the company. Abhishek Sir has always led by example and often sets the standard for setting the basics and pushing to complete the job with precision. During my stint at the company, I was privileged to be part of the "IFA Foundation" and was encouraged to give back to society and make a difference.