Treasury Elite Conclave – October 2016
Financial Sector Reforms: Role of Markets, Institutions and Regulators
Treasury Elite Conclave powered by IFA Global hosted another event in Mumbai on 7th October 2016 at the Boundary Hall, MCA Club, BKC. The theme of the event was 'Financial Sector Reforms: Role of Markets, Institutions and Regulators'.
The Chief Guest for the event was Mr. Rashesh Shah (CEO & Chairman at Edelweiss Group), and the following people were with him on the panel for the discussion:
Mr. Ridham Desai (Managing Director at Morgan Stanley)
Mr. Ashish Parthasarthy (Treasurer at HDFC Bank)
The Moderator for the event was Mr.Harsha Subramaniam (Executive Producer at Bloomberg Media Group)
The event was extremely intriguing and was thoroughly enjoyed and appreciated by attendees from more than 85 companies, they all look forward to be part of many such events.
For ny queries, contact radhika.nathani@ifaglobal.net or call at +91 9769816454
Venue: Boundary Hall, MCA Club, BKC Time: 5:30 am
Event Testimonials
Mr. Rashesh Shah
- CEO & Chairman- Edelweiss Group
I was really very excited to know about Treasury Elite and especially the slogan that Treasury Elite has, which is, it's a knowledge sharing network. And I think it is now one of the most important things we need to share all the knowledge we have with each other and the more we share, the more it grows collectively for all of us.
Mr. Ashish Parthasarthy
- Treasurer- HDFC Bank
I recently came across Treasury Elite, one of my old friends called me up and asked me to be panellists at one of the events they were holding. So, I just asked him about what this Treasury Elite is all about and he told me that it's a collection of professionals from the market, from the industry designed to interact with each other, share knowledge and so that everyone goes out of that event adding something to his/her own existing knowledge base. When I came to this event I was very pleasantly surprised with the number of people attending the event, the kind of people, the level of people who had come to attend this event. I was also very happy with the enthusiasm and the participation of all the attendees to the event.
Mr. Ridham Desai
- Managing Director- Morgan Stanley Group
Treasury Elite maximizes the knowledge sharing network and today's program was really a knowledge-sharing event. The exchange of views and the knowledge that we shared with everyone here was certainly something to remember.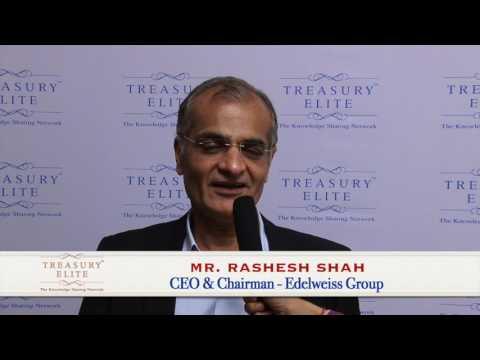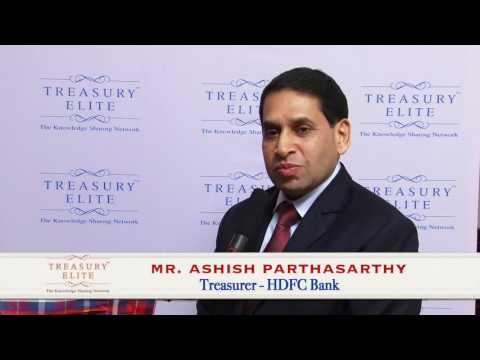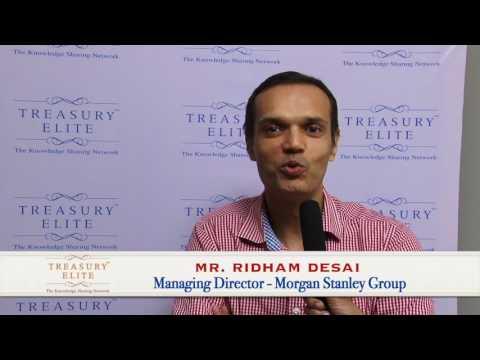 Gallery