Treasury Elite Conclave – February 2017
Budget 2017 – Impact on Financial Markets
Treasury Elite Conclave powered by IFA Global hosted another landmark event in Mumbai on 10th February 2017 at the Boundary Hall, MCA Club, BKC. The theme of the event was "Budget 2017 – Impact on Financial Markets."
The Chief Guest for the event was Mr. Raamdeo Agrawal (Joint MD – Motilal Oswal Financial Services Ltd.), and the following people were with him on the panel for the discussion:
Mr. Navneet Munot – Chief Investment Officer, SBI Mutual Fund
Mr. Shailesh Haribhakti – Founder & Chief Mentor, Baker Tilly DHC Pvt. Ltd.
Mr. Harihar Krishnamoorthy – Treasurer, FirstRand Bank
The Moderator for the event was Mr. Harsha Subramaniam (Executive Producer at Bloomberg Media Group)
The event was a great success with more than 90 attendees from renowned companies from all over Mumbai.
For any queries, contact radhika.nathani@ifaglobal.net or call at +91 9769816454
Venue: Boundary Hall, MCA Club, BKC Time: 5:30 am
Event Testimonials
Mr. Shailesh Haribhakti
- Baker Tilly DHC Pvt Ltd
I was very pleased at the way the panel was structured. People come from completely different parts of the Indian financial system and all of these people coming together and being moderated by an experienced anchor. Made the panel discussions so very very perfect. I think you should stay on course and I think what you need to do is to make sure that the key takeaways are actually strung together in an extremely short notes if you like feedback to the participants, to the panellist and to your entire membership which is what might help. Also, if you can do a YouTube video which will bring together the key thoughts during the entire discussion and just upload it, you might be able to get a whole lot of inputs for future.
Mr. Raamdeo Agrawal
- Motilal Oswal
It is a wonderful experience. You have so many people coming here, and actually I was more impressed with the panel we have. I think the effort you are doing is so wonderful. The only thing is, we have to keep it up. I mean these are the things when your one or two programmes are not up to the mark, then it loses the followers, so you keep rising this thing. I am quite sure there are not so many platforms like this which is professionally managed. There are a lot of associations and all but here it's done by some individual and you can always contact most of the professionals and they would love to come here. I am sure as financial markets are rising, they are becoming bigger in size. These things will become far more important and the real thing is whether the members are benefited or not. I mean what are the takeaways by them because they will spend their evening and I got something from other panellists and you have to ask your friends they have found it well or not.
Mr. Navneet Munot
- Chief Investment Officer- SBI Mutual Fund
Since we are in MCA Ground, I would say perfect match and very enjoyable. I think the quality of interaction, the level of participation, the kind of questions during the panel discussions, the kind of moderator Harsha is, and later on I think the participation from each of the participants was very interesting and actually enjoyed it.
Mr. Harsha Subramaniam
- Executive Producer- Bloomberg Media Group
Yet another fascinating conversation at Treasury Elite event today when we have market experts giving their experiences in the market, insight about the market and what it takes to be investing successfully in the long term. Good luck to Treasury Elite and all those people who all end up here.
Mr. Harihar krishnamoorthy
- Treasurer- FirstRand Bank
Firstly I would like to thank Abhishek as well as Treasury Elite, and IFA for inviting me here. It's a first time for me and honestly, I was so impressed with the way this whole thing has been organized and quality of the people who were sitting next to me. Quality of the audience when I see Girish Bajaj kind of person, ultimate guy in Ultratech as part of audience, when I see another old colleague of mine, Manish Saraf, who is senior treasurer of Rabo Bank, you know the quality of the audience is also absolutely great. I was asked if anything we can do to get it better – to be honest, it's been most impressive so I think I got no specific suggestions in that sense I just wish this organization and this program all the luck and I hope to be part of future programs.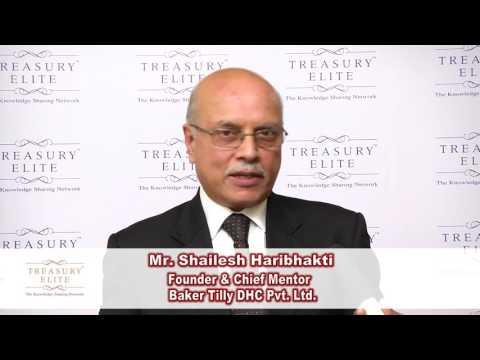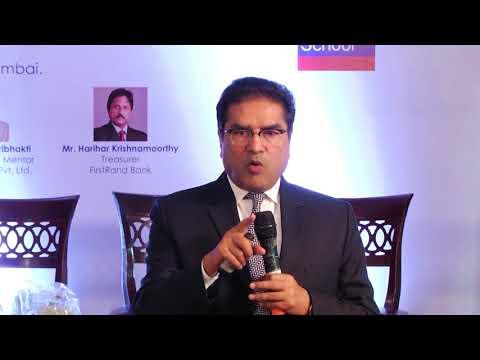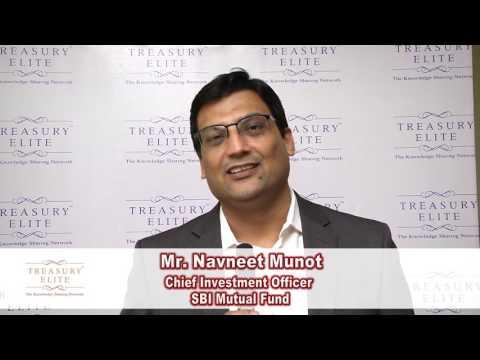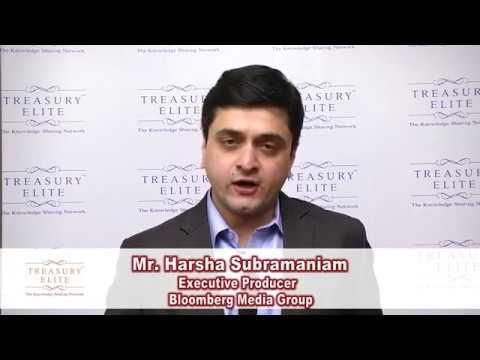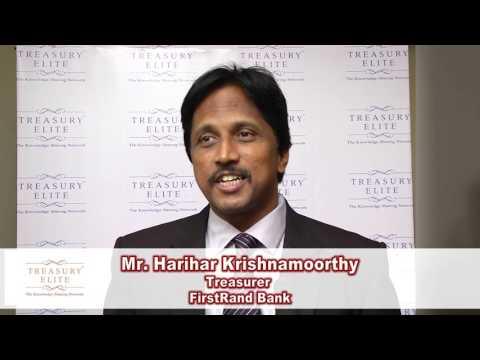 Gallery