Treasury Elite Conclave – April 2016
Financial Markets 2017
Key Guest
Mr. Nilesh Shah – CEO & Managing Director – Kotak Mahindra Mutual Fund
TE Conclave, powered by IFA Global saw a huge success on 16th April 2016 when some of the best Financial minds of the country came together to discuss the 'Financial Markets 2016'.
The event was graced by the presence of Mr. Nilesh Shah – CEO & Managing Director – Kotak Mahindra Mutual Fund as the chief Guest.
With him on the panel were:
Mr. Jitendra Jain (Chief Financial Officer – Corporate Finance of GMR Group)
Mr. Jayesh Mehta (Managing Director & Country Treasurer – Bank of America)
Ms. Brinda Jagirdar (Ex SBI Chief Economist)
Mr. Abhishek Goenka (CEO & Founder – IFA Global.)
The event received accolades in the form of Testimonials from the attendees who said 'Keep up the good work. We are with you.' – Mr. Kailash Lalpuria, Indocount Industries Ltd.
For any queries, contact radhika.nathani@ifaglobal.net or call at +91 9769816454
Venue: Boundary Hall, MCA Club, BKC Time: 5:30 am
Event Testimonials
Mr. Nilesh Shah
Managing Director- Kotak Mahindra Asset Management
Treasury Elite is a good platform to bring treasury members, and CFO's of different companies on a common platform to share their views, their ideas. Today's panel discussion was a great event where one could discuss global markets, local markets and probably the path which Indian economy is going to take in the days to come. I think all of us are living in an uncertain world; it's beyond one person to predict what's going to happen and it's only through healthy debates and discussions we'll be in a better position to manage the volatility in global markets and local markets.
Ms. Brinda Jagirdar
This is an excellent forum and excellent initiative to get all the treasury professionals together, exchange views and look at the latest developments and also bounce off ideas and take things forward so we can put forward any views that are emerging and which is really for the policy makers to listen to it. It could really be very very useful and I find it a very useful platform, and I am sure as this grows with numbers we will see a lot more activity happening over here.
Mr. Jitendra Jain
I am happy to be part of this new initiative called Treasury Elite. I think a few weeks back, when we sat together, we realized that there is a need to create a new platform for knowledge sharing. Accordingly we conceptualised this new concept, which is already turning out to be a big hit. The kind of membership growth we have seen in the first few weeks is outstanding, which clearly suggests that there was a need, there was a gap which market CFO's, market treasurers were waiting for. Looks like in the next few weeks, the next few months, the entire concept of Treasury Elite, the membership will grow by leaps and bounds. My personal view is that this entire concept is owned by the various members, we might have designed it, we might have promoted it but now the owners, the responsibility is to each of the members to take it forward.
Mr. Jayesh Mehta
I think it's a great start, Abhishek has put up great beginning. Of course, this is a forum as Jitendra Jain has specified that this was a grim and then put it across and this kind of forums were missing, particularly on the treasury side, on the corporate and I wish the best of luck to Abhishek and hopefully their dream comes much faster of 5000 registrations not 5 year but much faster than that.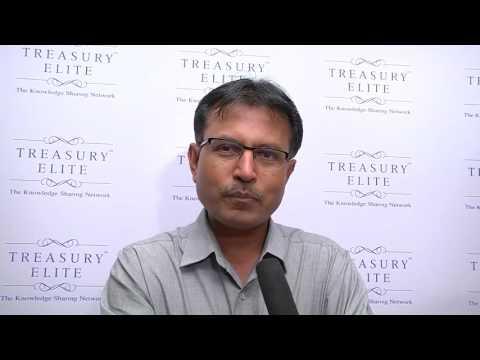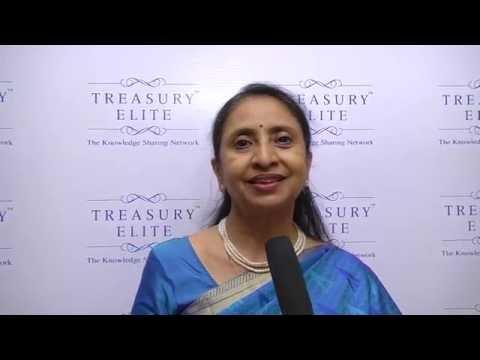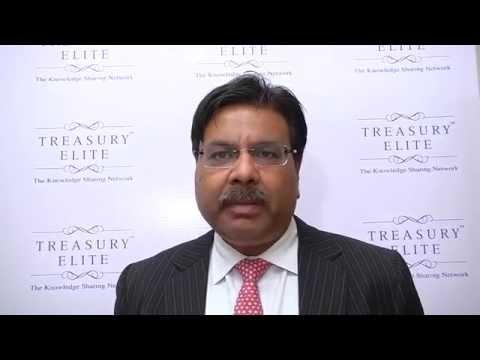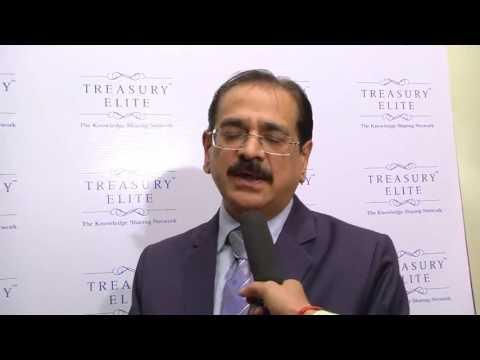 Gallery